India to send notices to telecoms firms in scam probe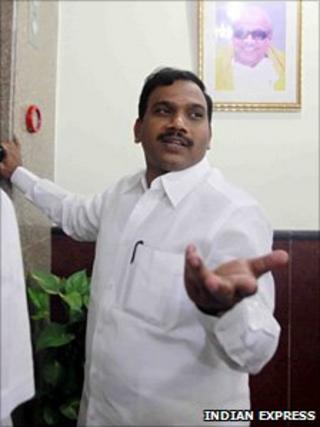 India's telecoms ministry says it will send notices to five firms which were given 85 licences in 2008, asking why their licences should not be cancelled.
The decision was taken after a government auditor found the companies were not eligible for the licences.
About three dozen other licences which have not complied with service roll-out obligations could also be penalised.
Deadlock continues in parliament over opposition demands for an inquiry into the alleged scam.
Parliament has been adjourned for three weeks because of the stand-off.
Telecommunications Minister Kapil Sibal told reporters in Delhi that the notices would be sent within three to four days and operators would be given 60 days to respond.
"After studying their response, a decision will be taken on whether these [licences] need to be cancelled or a penalty imposed," he said.
His predecessor A Raja quit a fortnight ago, denying allegations that he had undersold mobile phone licences by as much as $39bn (£25m).
India's auditor general found in a report that Mr Raja's department had favoured a select group of companies, naming Unitech, Etisalat DB, Loop Telecom, Videocon and S-Tel.
Correspondents say the inquiry involving second-generation mobile phone licences has become a major challenge for the Indian government.
The opposition has blocked parliamentary business for days, with legislation unable to be passed.
Prime Minister Manmohan Singh has rejected accusations that he had acted too slowly over prosecuting Mr Raja.
He said anyone found guilty over the scandal would be punished.
India's Supreme Court wanted Mr Singh to explain 16 months of alleged inaction over a scandal involving the sale of mobile phone licences.
Mr Raja had presided over the world's fastest growing mobile market; there are about half a billion mobile phone subscribers in India.