Taliban chief Mullah Omar rules out Afghan peace talks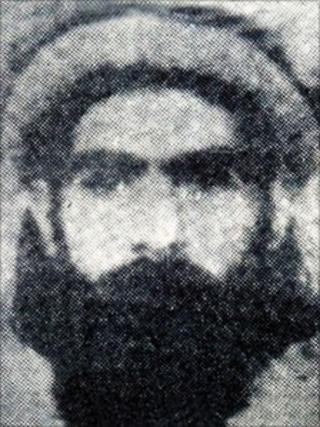 There is no prospect of peace talks between the Taliban and Afghan government, the Taliban's leader Mullah Omar has insisted.
In a statement, Mullah Omar said "rumours of negotiation" were a ploy by Western powers to "cover up" their military defeat in Afghanistan.
A BBC correspondent says some insurgents - including some Taliban - have spoken to the Afghan government.
But Western diplomats say there have been no high-level talks.
Mullah Omar's wordy statement was released to media outlets and jihadist websites on the eve of the Muslim holiday Eid.
It comes four days before Nato leaders gather in the Portuguese capital Lisbon for a summit set to be dominated by the Afghan conflict.
Withdrawal
In his statement, Mullah Omar says: "The enemy is retreating and facing siege in all parts of the country day in and day out. Their life casualties are spiralling up.
"It is because of this pressure that the enemy has resorted to spreading the misleading rumours of peace talks."
Mullah Omar, who is rumoured to be in Pakistan, says the "sole way for our salvation is the armed jihad", or holy war.
The "solution of the issue lies in withdrawal of the foreign invading troops and establishment of a true Islamic and independent system in the country," he adds.
Mullah Omar also addresses former jihadi leaders working with Hamid Karzai's administration, urging them to join the struggle against the invaders.
"Was the aim behind your 14-years-long jihad [against the Russians] to let the place of the Russians to be occupied by the Americans?" he asks.
Casualties mount
This year has been the most deadly for Nato forces fighting in Afghanistan since the invasion of 2001.
In his statement, Mullah Omar says his aim is to increase Taliban operations "to entangle the enemy in an exhausting war of attrition and wear it away like the former Soviet Union".
About 150,000 foreign troops are currently in the country, though US President Barack Obama is planning to begin gradually pulling US forces out from July 2011.
It is hoped that security responsibility will be handed over completely to Afghan forces in 2014, though some analysts say the current level of violence suggests this target is optimistic.
There have been mounting reports that Nato is seeking to open channels of communication with the Taliban - and a growing acceptance, analysts say, that there must be a negotiated settlement to the conflict.
President Karzai's government insists the insurgents renounce violence, accept the Afghan constitution and cut their links to al-Qaeda before any agreement can be reached.
The BBC's Quentin Sommerville in Kabul says there have been talks between some insurgents and the Afghan government, though these have not been at a senior level.
Western diplomats admit that some of those claiming to represent the Taliban have turned out to be imposters, our correspondent adds.