India to buy advanced fighter jets from Russia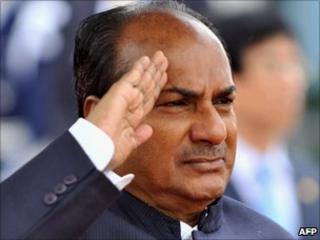 India will buy 250 to 300 advanced fifth-generation stealth fighter jets from Russia over the next 10 years, Defence Minister AK Antony has said.
Fifth-generation aircraft are invisible to radar, have advanced flight and weapons control systems and can cruise at supersonic speeds, officials say.
Mr Antony told a news conference in the Indian capital, Delhi, that Russia would also supply 45 transport planes.
India is a top buyer of Russian weapons and the two countries have strong ties.
"We have a 10-year programme and it is quite challenging (but) we have very good experience in military co-operation," news agency AFP quoted Russian Defence Minister Anatoly Serdyukov as saying at the conference.
The deal, which could be worth up to $30bn, is believed to be the richest in India's military history.
The agreement is expected to be signed when Russian President Dmitry Medvedev visits India in December, officials say.
This is potentially a huge deal, which could dramatically increase India's military capabilities, the BBC's defence and security correspondent Nick Childs says.
The two sides have been in talks for some time.
The fifth-generation stealth fighter is currently being developed in Russia and the prototype flew for the first time earlier this year.
At the moment the United States is the only country that has a fifth-generation stealth fighter actually in service.