Prostitution fears over Commonwealth Games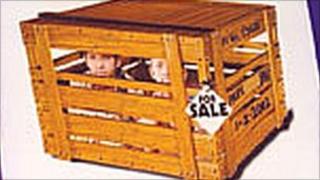 Thousands of women from India's north-east have been hired by escort agencies for the Commonwealth Games, a rights group has said.
Impulse NGO Network says it fears the girls will be pushed into prostitution.
The group said nearly 40,000 women were hired from seven states with promises of "lucrative" pay. Authorities said they were unable to confirm the number.
Escort services advertise in newspapers and are suspected to be fronts for prostitution.
Campaigners say major Indian cities, including Delhi, Mumbai (Bombay) and Calcutta, have thriving red-light districts where girls are brought year-round from all parts of India as well as other South Asian countries.
Hasina Kharbih, chairperson of Impulse NGO Network, a rights group that rescues women trafficked from north-eastern states, said they had closely monitored the large-scale hiring of women from the north-east for the Commonwealth Games.
"We are indeed very worried for our girls because so many of them have been recruited for escort services. They have been lured by good money and future jobs," said Ms Kharbih.
'Dubious agencies'
A government minister in the north-eastern state of Meghalaya said he was apprehensive about the problem.
"It is not just girls from Meghalaya, but from across the north-east who have been recruited in huge numbers. We don't have details but we have reasons to be apprehensive," Social Welfare Department Minister JB Lyngdoh said.
"We have appealed to the people to be vigilant."
Women from India's north-east are thought to be particularly in demand as escorts and prostitutes because they have a fairer complexion and are generally fluent in English.
Over the years, their presence has grown sharply in the country's hospitality industry. Many are also employed in call centres and offices.
The North-east Support Centre and Helpline, a Delhi-based NGO, said girls from the north-east were regularly recruited to operate stalls at international trade fairs and other events in the capital.
"Some of the fresh recruitment could be for legitimate Games event, but some may be for escort services," Madhu Chander of the Helpline told the BBC.
"We are extremely concerned at reports that many north-east girls [have been] lured by dubious placement agencies for the Games. We fear they may fall into wrong hands," he added.
Although ticket sales have been low, thousands of tourists are expected to be in Delhi for the 12-day Games, which begin on Sunday.
Recent police investigations in some north-eastern states have indicated that more than 15,000 girls and young women have gone missing over the past decade.
Police say they were lured by lucrative job offers never to return home.
Some have been rescued by police and rehabilitated by groups such as Impulse NGO Network.