India court orders Vedanta subsidiary plant to close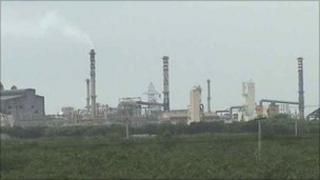 A court in southern India has ordered an industrial plant run by a subsidiary of UK-based Vedanta mining group to shut for environmental reasons.
The Madras High Court said the copper smelting plant had been "letting out effluents into air and water which is having a devastating impact".
It said enough evidence had been produced before the court to prove that the environment was being polluted.
There was no immediate response from the subsidiary, Sterlite Industries.
The closure of the plant will affect over 1,000 employees.
The court said the workers in the town of Tuticorin were entitled to compensation and ordered the district administration to help them find alternate jobs.
Vedanta suffered another setback last month when the Indian environment ministry rejected its plans to extract bauxite in the eastern state of Orissa.
The project breached environmental protection acts and raised concerns for the rights of local tribes, the authorities said.
Vedanta is owned by Indian businessman Anil Agarwal.