US drone attack 'kills seven in north-western Pakistan'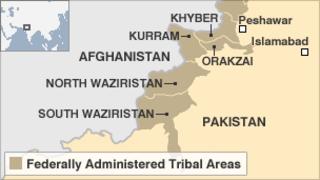 US drone aircraft have killed seven suspected militants in two missile strikes in north-western Pakistan, intelligence officials say.
A house and then a vehicle were hit in the Datta Khel area of North Waziristan near the Afghan border, they said.
Saturday saw at least four militants reported killed in a similar attack in the same area.
In the last three weeks, US drone strikes have killed about 100 suspected militants in Pakistan's tribal belt.
The US military routinely does not confirm drone operations, but analysts say it has the only force capable of deploying such aircraft in the region.