Man in court six months after blast at India bakery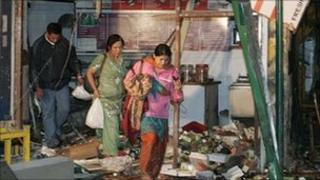 A man has appeared in a Mumbai court over a bomb blast at a German bakery in the Indian city of Pune six months ago.
The blast, which hit when the bakery was full of tourists and students, killed 17 people and injured 56.
No-one has ever claimed responsibility for the attack, the first major bombing in India after the 2008 Mumbai attacks.
Police said the suspect belonged to a banned militant group. He has been remanded into custody until 20 September, but not charged.