Bangladesh officer sacked over cough syrup 'transport'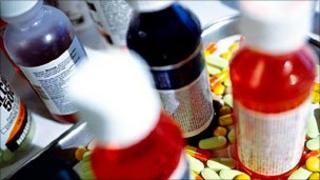 Bangladeshi officials say an army major has been dismissed for carrying hundreds of bottles of illegal cough syrup.
Reza Shah Mohammad Zillullah was found guilty of transporting the syrup - locally known as Phensedyl - by a military court following his arrest last month.
He has also been sentenced to one year in prison.
The use of the cough syrup is banned in Bangladesh because of widespread abuse.
The liquid syrup contains opium-based codeine as one of its main constituents and is said to relax the nerves and causes sleepiness.
Some experts say since drinking alcohol is not permitted for Muslims in Bangladesh the syrup is used as an alternative to alcohol.
Reza Shah Mohammad Zillullah was arrested by police in mid-July on charges of transporting hundreds of bottles of the syrup in the north of the country.
Thousands of bottles of the syrup are smuggled into Bangladesh mostly from neighbouring India, where it is legal and in some areas can be bought over the counter.