Foxconn shuts Indian plant as 250 staff fall ill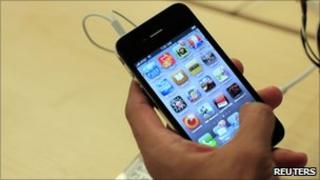 The iPhone manufacturer Foxconn has temporarily shut a factory in India after some 250 workers fell sick.
Spraying of pesticide could be the reason, and local authorities were investigating the incident, the Taiwanese company said in a statement.
The factory in Chennai (Madras) city makes mobile telephone parts.
There have been concerns over working conditions at Foxconn factories; 10 staff at a plant in Shenzhen, China, killed themselves in the last year.
The company has said it is taking the deaths seriously, even though a local government investigation did not blame working conditions.
Giddiness and nausea
The Chennai factory was shut temporarily on Monday "to allow it to be checked and cleared by the relevant local authorities," the company said in its statement.
The firm expects work to resume in a week's time, it added.
The workers fell sick last week after experiencing giddiness and nausea in the factory.
All were taken to hospital, where nearly 30 of them remained for observation on Monday, the company said.
Foxconn is part of Hon Hai Precision, the world's largest maker of consumer electronics, and it employs 800,000 workers worldwide, mostly in China.
Californian technology giant Apple, which makes the iPhone, has said it investigated accusations of bad employment practices at Foxconn and found the claims to be largely unfounded.