Hormozgan: Quake near southern Iran coast kills five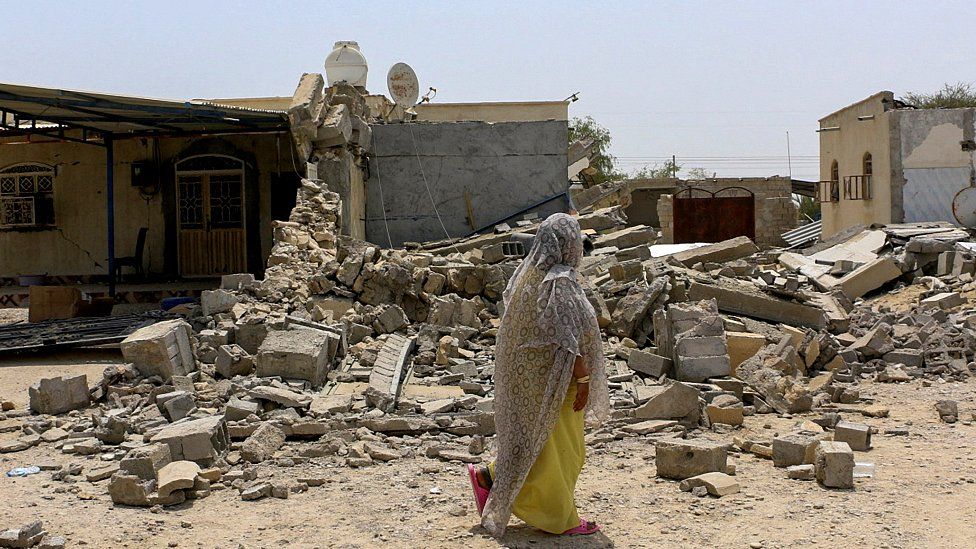 At least five people have been killed and more than 50 injured by a powerful earthquake and aftershocks in Iran's southern province of Hormozgan.
The quake struck at 02:00 local time on Saturday (21:30 GMT Friday) near the coast, 100km (60 miles) south-west of the provincial capital Bandar Abbas.
The victims died in the magnitude-six quake, state media reported, though two aftershocks were equally strong.
A village, Sayeh Khosh, was flattened, local officials said.
"No-one was harmed in the next two severe quakes as people were already outside their homes," said Foad Moradzadeh, governor of Bandar Lengeh, a town near the epicentre.
Rescuers are now providing emergency housing and restoring water and electricity supplies.
Tremors were felt in the United Arab Emirates and other neighbouring Gulf states.
Last month at least 1,000 people died in an earthquake in Paktika, a mountainous region in eastern Afghanistan.
Iran has experienced several devastating earthquakes in recent times, as it sits on major geological fault lines. In 2003, a magnitude 6.6 quake killed more than 30,000 people and ruined the ancient city of Bam.