Qatar World Cup 2022: German ex-football star says host's treatment of gay people is unacceptable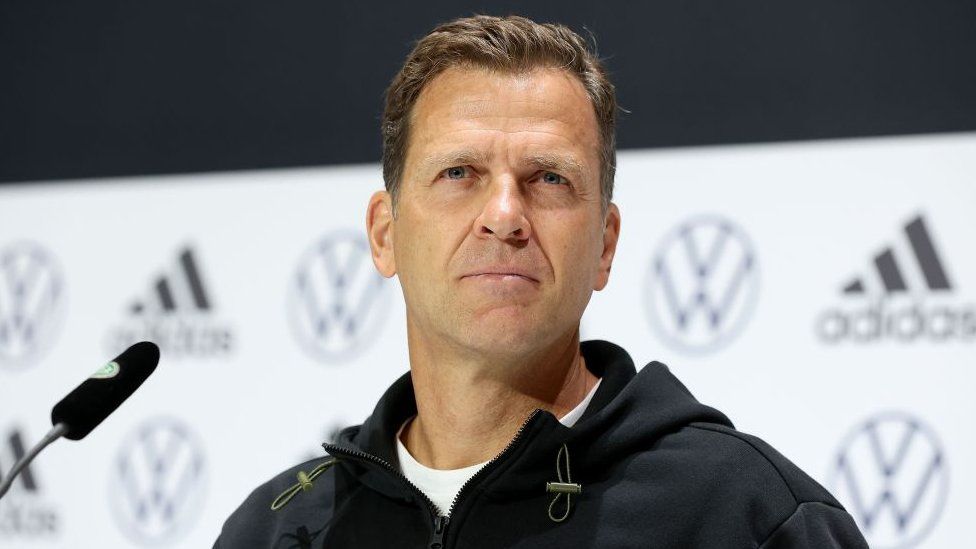 The treatment of gay people in World Cup host Qatar has been described as "absolutely unacceptable" by German football official Oliver Bierhoff.
Mr Bierhoff told German newspapers he was unhappy that homosexuality was still illegal in the Gulf state.
The former German football star also questioned the criteria used in selecting Qatar to host the tournament.
Fifa has said all LGBTQ+ symbols will be allowed in stadiums during the event, which begins in November.
But Qatari authorities have appealed for outsiders to respect their "conservative" culture.
Homosexuality is illegal in Qatar and human rights organisation Amnesty International has said women and LGBTQ+ (lesbian, gay, bisexual, trans, intersex, queer or questioning) people "continue to face discrimination in law and practice".
Qatar has been heavily criticised over the country's human rights record, including the the treatment of migrant workers building stadiums for the competition.
Mr Bierhoff, the technical director of the German football team and a World Cup runner-up in 2002, said Qatar's position on gay rights "does not correspond in any way to my convictions".
He also questioned how the rich state won the right to hold the competition - the first time it will be held in the Middle East.
The decision, announced in 2010, prompted allegations that Fifa officials had been bribed to award the World Cup to Qatar - although an independent investigation commissioned by Fifa later found no hard evidence of this.
"What criteria does FIFA actually use to award a World Cup?", Mr Bierhoff asked.
"The awarding of a tournament is the most powerful weapon to push for the necessary changes," he said, but those changes "must occur before the choice of the country and not after, otherwise we have no more means of pressure."
World Cup organisers have been struggling to convince lesbian, gay, bisexual and transgender fans that they will be safe. Some 1.4 million people are expected to go to Qatar for the event.