Egypt: Hundreds stung by scorpions after deadly floods in Aswan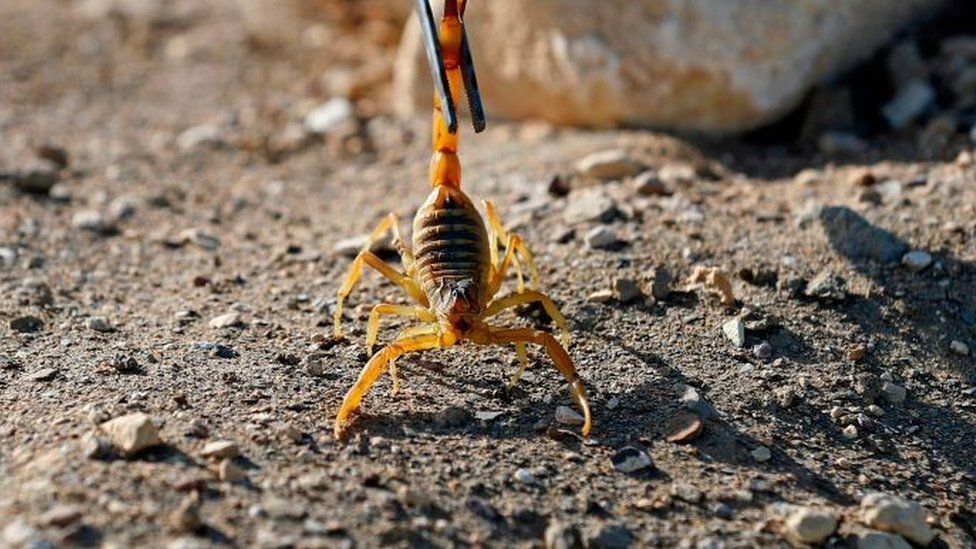 Storms and flooding in the southern Egyptian province of Aswan killed three people and led to 503 others being stung by scorpions, officials said.
State media initially attributed the deaths to scorpions forced into streets and homes by the rainwater on Friday.
Egypt is home to fat-tailed scorpions that are among the most deadly in the world. Venom from a black fat-tail can kill humans in under an hour.
Symptoms related to widespread venom effects can include difficulty breathing, muscle twitching and unusual head movements.
Anti-venom is used as a preventative measure before symptoms arise, but can also work once symptoms start to worsen.
Extra doses of anti-venom were provided to medical centres in villages near mountains and deserts in Aswan after the scorpion swarm was reported.
People were also urged to stay at home and avoid places with many trees.
Update 16 November 2021: Egypt's health ministry said no-one was killed by scorpion stings, as had originally been reported.