Coronavirus: Israel to ease second lockdown after cases decline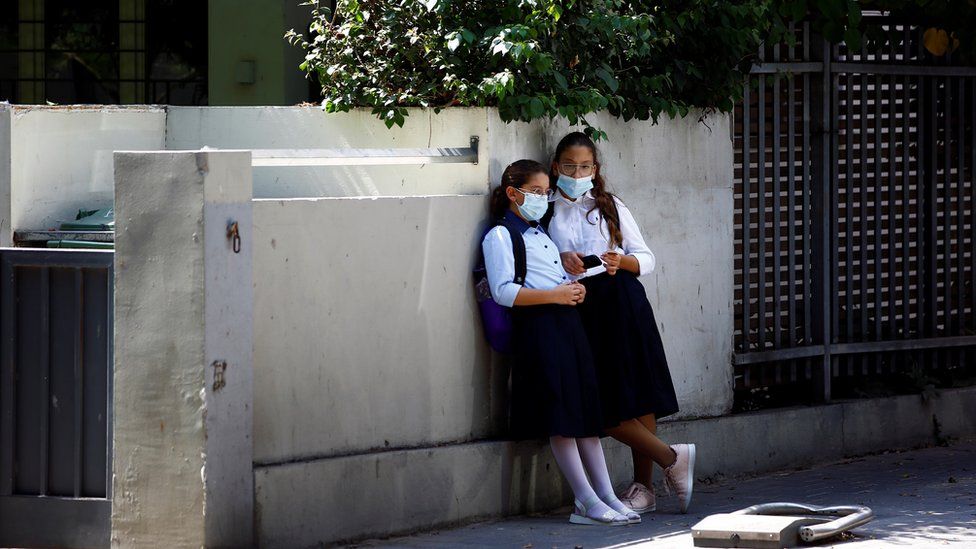 Israel's government has agreed to ease a month-long second nationwide lockdown, after a significant decline in the number of new coronavirus cases.
From Sunday, people will be permitted to go more than 1km (0.6 miles) from their homes for non-essential purposes; nurseries will reopen; and restaurants will be able to serve takeaway food.
Beaches, nature reserves and national parks will also reopen for visitors.
The prime minister declared the lockdown had been a "major success".
Israel has reported 300,000 Covid-19 infections and 2,128 deaths since the start of the pandemic.
The government was praised in the spring for taking early action that contained the spread of the virus and resulted in a very low death rate compared with other countries.
But it came in for widespread criticism for losing control after the first lockdown was eased in May.
The second lockdown began on 18 September, after Israel recorded infection and mortality rates that were among the highest in the world relative to population size.
The test positivity rate of 4.5% is also the lowest recorded since mid-July, while the reproduction number, or R value, currently stands at 0.62 - below the threshold of 0.8.
Despite the statistics, Health Minister Yuli Edelstein warned on Thursday night that there was "still a long road ahead" to get the virus under control.
He noted that the number of new infections might begin to rise as restrictions were eased, and that the government might be forced to reinstate them if there was a spike.
Prime Minister Benjamin Netanyahu earlier told his cabinet that the exit from the lockdown needed to be "gradual, responsible, careful and controlled" to avoid having to impose an additional lockdown in two or three weeks.
"However, there is no doubt that as of now there is a success here which they are already beginning to talk about and look at in many countries, mainly in Europe, where the morbidity in several countries has already passed us. They are now deliberating on a question that we deliberated on and already decided - yes to a lockdown, yes to lowering the numbers quickly," he added.
Israeli media reported that ministers would discuss on Friday whether to also lift the tighter restrictions in place in "red" cities and towns with the highest morbidity rates.