Robert Levinson: Iran told to pay $1.45bn to missing American's family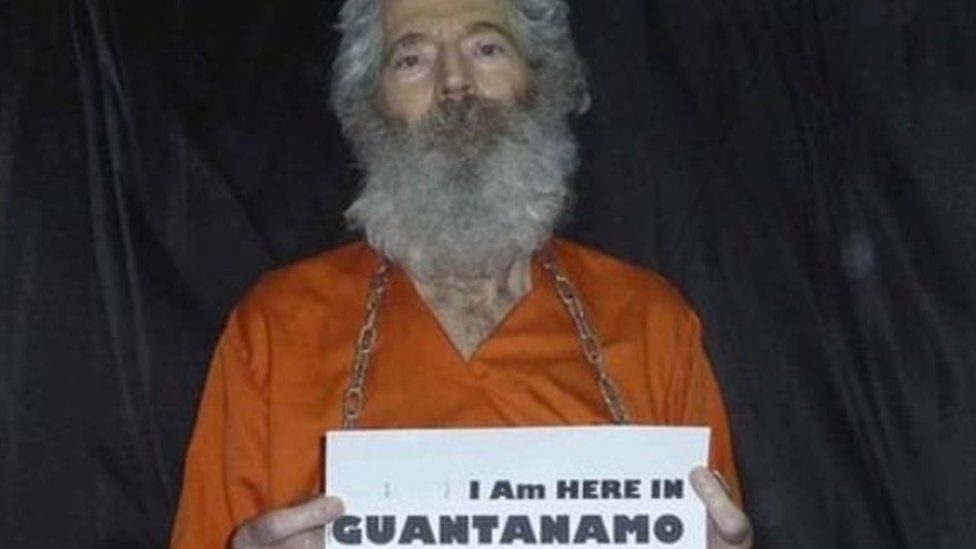 A US judge has ordered Iran to pay $1.45bn (1.23bn euros; £1.12bn) to the family of an ex-FBI agent who vanished during a visit to the country in 2007.
A ruling awarded Robert Levinson's wife and children $1.35bn in punitive damages and $107m in compensatory damages for kidnapping.
There was no immediate response from the Iran government, which has always denied knowing his status or location.
US authorities and Mr Levinson's family believe he died in Iranian custody.
In a statement, they described the ruling last Thursday by Judge Timothy Kelly of the US District Court in Washington as "the first step in the pursuit of justice"
"Until now, Iran has faced no consequences for its actions," they added.
"Judge Kelly's decision won't bring Bob home, but we hope that it will serve as a warning against further hostage taking by Iran."
Mr Levinson went missing during a trip to the Iranian island of Kish in the Gulf in March 2007.
The US government says Mr Levinson was working there as a private investigator on behalf of several large corporations.
However, US media report that he was on an unauthorised mission for the CIA, and that while on Kish he met an American fugitive Dawud Salahuddin.
He says Mr Levinson told him that he was investigating cigarette smuggling in the Gulf, and that after their meeting they were detained by Iranian security forces.
In 2011, photographs were sent to Mr Levinson's family showing him in an orange jumpsuit. Then-Secretary of State Hillary Clinton said she believed he was being held "somewhere in south-west Asia".
Mr Levinson's wife, Christine, told a US congressional committee in March 2019 that he had been "left behind, deprioritised, or seemingly forgotten" by successive US administrations.
At the time, Iran reiterated its previous comments about the case, saying it had been trying to find out about Mr Levinson's condition "but could not find any signs of him being alive".
In his ruling, Judge Kelly said: "Iran's conduct here is... unique, given that - astonishingly - it plucked a former FBI and DEA special agent from the face of the earth without warning, tortured him, held him captive for as long as 13 years, and to this day refuses to admit its responsibility."
"And his wife and children, and their spouses and children - while keeping Levinson's memory alive - have had to proceed with their lives without knowing his exact fate. These are surely acts worthy of the gravest condemnation," he added.