Concern over Bahai' followers trial by Yemen rebels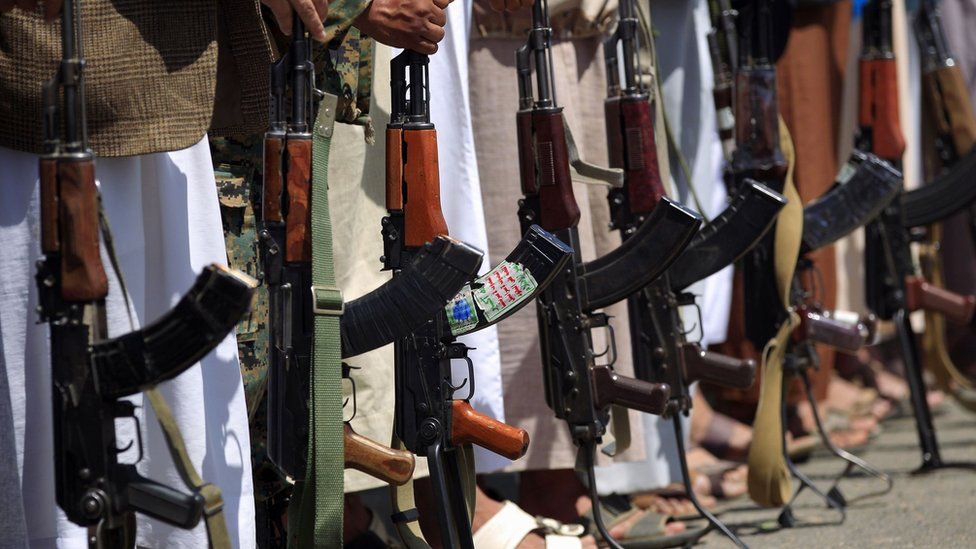 Concerns are growing over the fate of more than 20 followers of the minority Baha'i faith in Yemen put on trial by the rebel Houthi movement.
The Baha'i community says they are accused of espionage and apostasy, describing the charges as "baseless".
Right activists say the Baha'is have faced increasing threats in Yemen in areas run by the Houthis, whose leader says their religion is "satanic".
The Baha'i faith accepts all religions as having true and valid origins.
The Baha'i followers are being tried by a judge in Sanaa who sentenced a Baha'i man to death last January, the Baha'i International Community says.
It says they were "falsely and maliciously accused under absurd pretexts".
It adds that the judge sentenced three other individuals to death before hearing the Baha'is' case.
The Baha'i Community in the UK initially stated that the three people sentenced to death were Baha'i followers but later issued a clarification, saying none of the three were members of the faith
The Houthi movement has so far made no public comments on the issue.
The Baha'i faith was founded in Iran in the mid-19th Century by Mirza Husayn Ali, a man known as "Baha'ullah" ("Glory of God").
The Houthi movement has cracked down on Baha'is since its supporters drove the Western-backed government of President Abdrabbuh Mansour Hadi out of the capital Sanaa and seized control of much of western Yemen in 2015.
A number of trials against Mr bin Haydara, including the one during which the death sentence was imposed, took place without him being present, and his lawyer was not given the opportunity to contest the evidence presented against him.