Hisham al-Omeisy: Yemen rebels release activist after five months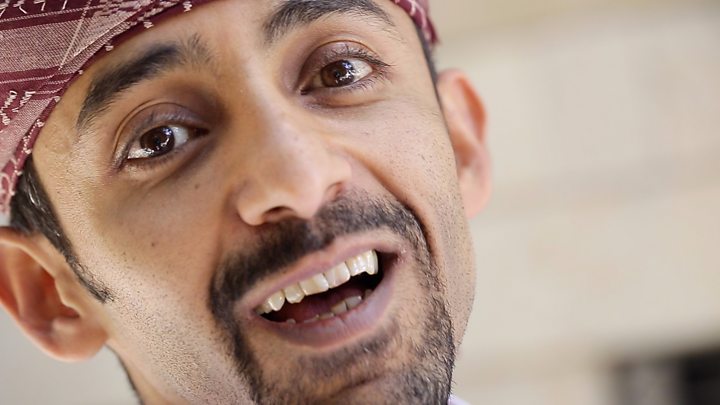 A prominent Yemeni activist has been released by the rebel Houthi movement after five months in detention.
Hisham al-Omeisy had provided regular commentary on Yemen's civil war to his 35,000 followers on Twitter until he went missing in Sanaa in August.
He was reportedly never charged, nor given access to a lawyer or his family.
After Mr Omeisy was photographed being reunited with his family on Monday, one activist cited him as saying he was in "good health and high spirits".
One unconfirmed report said he was freed on the orders of the president of the Houthi-run Supreme Political Council, which oversees the interior ministry.
After the Houthis and their allies seized control of Sanaa and much of north-western Yemen three years ago, they cracked down on peaceful dissent.
Human rights groups say Houthi forces carried out enforced disappearances, tortured detainees, and arbitrarily detained numerous activists, journalists, tribal leaders, and political opponents.
Mr Omeisy was arrested on 14 August by officers from the Houthi-run National Security Bureau and then held incommunicado at an undisclosed location.
People who campaigned for his release say he was detained without charge or an appearance before a judge in breach of Yemen's constitution, which requires anybody arrested to be presented in court within 24 hours.
More than 8,750 people have been killed and 50,000 injured since a Saudi-led multinational coalition intervened in the conflict between the Houthis and forces loyal to Yemen's government in March 2015, according to the UN.
The fighting and a blockade by the coalition has also left 22.2 million people in need of humanitarian aid, created the world's largest food security emergency, and led to a cholera outbreak that is thought to have killed 2,237 people since April.