Ali Abdullah Saleh: Meeting the man who believed himself invincible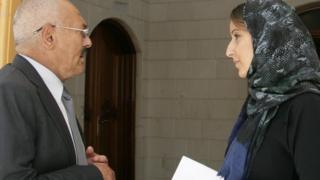 Watching the grim pictures of former Yemeni President Ali Abdullah Saleh, his motionless, lifeless body wrapped in a blanket, with a deep gash to the head, brought back memories of the days following the attack on his local mosque in Sanaa six years ago.
He had been badly burnt then and was flown out for treatment in Saudi Arabia, but to everyone's surprise re-emerged a few weeks later looking bruised but combative.
It was then that I had my first meeting with him.
I asked him about the Arab Spring, the mosque attack, and how it felt for him to hear his fellow Yemenis, in their hundreds of thousands, calling for his overthrow. He confidently told me there will come a day when those same Yemenis would be begging for his return.
For four decades, Saleh was the central figure in Yemen's modern history.
He was also a key culprit in the country's descent into civil war.
His reluctant departure from power in 2012, forced upon him by the Arab Spring after 33 years of rule, brought his Saudi-backed deputy, Abdrabbuh Mansour Hadi, into office.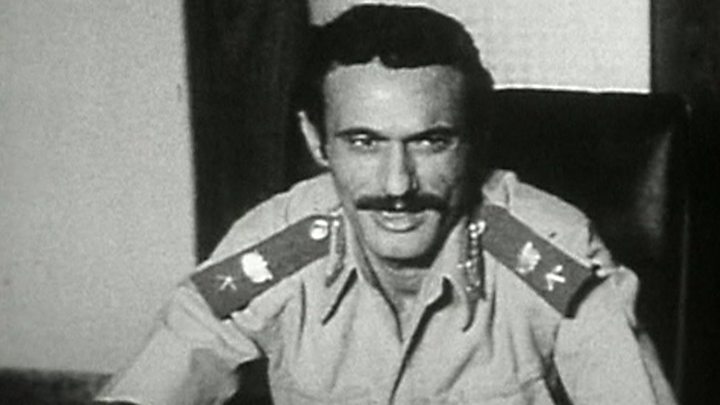 In 2014 Saleh forged an uneasy, unlikely alliance with his former enemies the Houthis to facilitate their takeover of Sanaa and, ultimately, force Mr Hadi to flee to Saudi Arabia.
Although most observers believed the alliance was doomed to fail - it was, after all, between political rivals who had fought no fewer than six wars between 2004 and 2010 - few actually predicted it would end in such fateful, dramatic, bloody fashion.
In December 2016, I met Saleh again. Days earlier, a Saudi-led coalition air strike on a funeral hall had killed 140 people, the bloodiest attack of the conflict to date.
It was soon revealed the attack had been aimed at Saleh. Once again, he had escaped death.
I was anxious going to meet Yemen's most wanted man. I was driven away in a blacked-out vehicle, and could not see a thing.
The sound of fighter jets flying above was not reassuring either, to say the least. But as I sat with him, he was clearly not afraid of the planes ominously criss-crossing the skies above us, and this made me feel at ease.
Saleh told me about his latest meeting with the Houthis, and joked about how, sooner or later, they would end up back in their northern stronghold of Saada, as if their fate was to be decided by him.
When I asked him about the atrocities for which he and the Houthis were responsible, he insisted he was not the one in control, placing responsibility firmly at his allies' door.
Thinking back now, and considering everything that has happened over the past few days, I doubt he truly believed that.
After the interview, as we walked out of the house, he looked around and told his personal assistant, Ali al-Shater: "This house is charming. When the war ends let's get two of these built for me."
They were the words of a man who believed himself invincible.
Saleh famously claimed that ruling Yemen was akin to "dancing on the heads of snakes".
He clearly thought he would get away with switching allegiances once again. On Monday, the Houthis proved him wrong.