Power couples: Ten spouses followed their partners into politics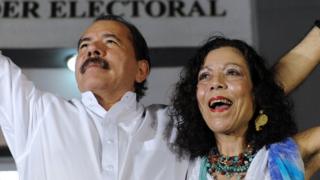 Nicaraguan President Daniel Ortega has named his wife as his running mate as he seeks re-election for a third term in November.
First Lady Rosario Murillo is already widely seen as sharing power with her husband.
She is one among a growing number of spouses in the region who have run for office after their other half held the top job.
Below we take a look at 10 power couples in world politics throughout the decades.