Egypt: Retrial ordered in mass death penalty case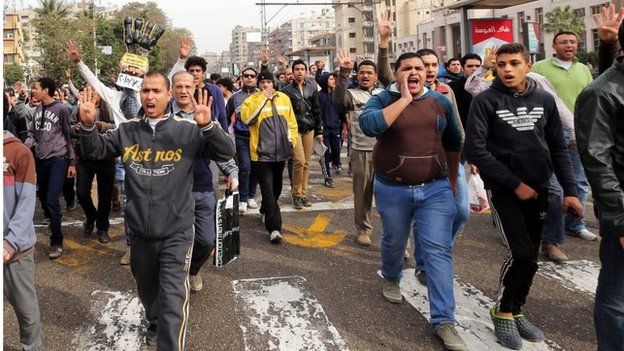 A court in Egypt has ordered a retrial for 37 Muslim Brotherhood members sentenced to death over an attack on a police station in 2013.
They were among more than 500 backers of ousted President Mohammed Morsi sentenced to death in a mass trial.
Most of the death penalties were later commuted to life in prison. A retrial was also ordered for 115 other defendants sentenced to life.
The two-day trial and its outcome had drawn international condemnation.
The defendants had been convicted of attacking the police station in Minya, south of Cairo, following a deadly crackdown on pro-Morsi supporters by security forces that August.
The original trial also saw some 377 people sentenced to life in prison in absentia.
There have been a number of mass trials of Muslim Brotherhood supporters in Egypt where defendants have received heavy sentences.
The cases and speed of the hearings have drawn widespread criticism from human rights groups and the UN.