Four arrests over acid attacks against women in Iran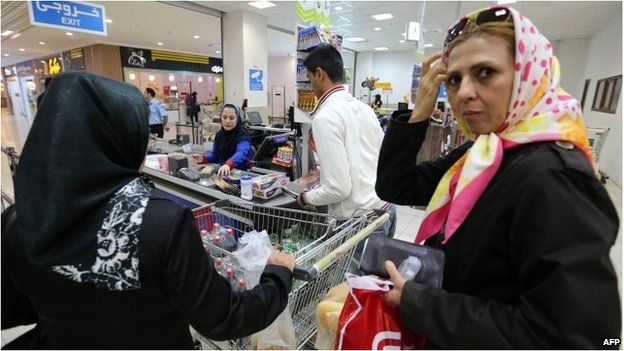 Iranian police have arrested four men suspected of involvement in multiple acid attacks against women last week.
Reports suggest there have been at least four such attacks in Isfahan, Iran's third-largest city. Others place the figure as high as 11.
Officials have not released details, but social media users say the women were targeted for not following Iran's strict dress code.
If convicted, the attackers could face the death penalty.
In Iran women are legally required to dress modestly and ensure their hair is covered.
But Ahmad Shouhani, an Iranian politician, told Iran's official news agency Irna that vigilante attacks were not acceptable.
"Any improper veiling should be punished by law, not individually," he said.
Nasser Jowrkesh, whose daughter Soheila was one of the victims, told BBC Persian: "The attack caused extensive acid burns on her face, forehead, both hands and legs.
"She has lost her complete eyesight on her right eye. Regarding her left eye an ophthalmologist and surgeon in Labbafi Nejad hospital believes that there is a narrow hope to save some 25-30% of her eyesight."
Pictures on Irna's website showed women wrapped in bandages lying on hospital beds.
Hardliners within Iran's conservative-dominated parliament have been trying for the past few months to pass a bill that would protect vigilantes trying to enforce Islamic law.
But those allied to Iran's moderate President Hassan Rouhani have opposed such legislation.