Syria conflict: UN peacekeepers held in Golan Heights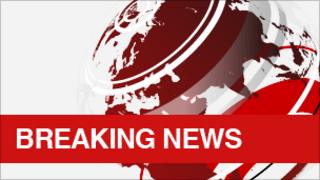 Forty-three UN peacekeepers are being held by an "armed group" in the Syrian Golan Heights, a UN spokesperson says.
The UN Disengagement Observer Force (Undof) personnel were detained near Quneitra, during fighting between Syrian rebels and government forces.
Another 81 peacekeepers are being restricted to their positions in the vicinity of al-Ruwayhina and Burayqa.
It comes a day after rebels took control of a crossing into the Israeli-occupied Golan after a long battle.