Pope Francis cements reputation for deft diplomacy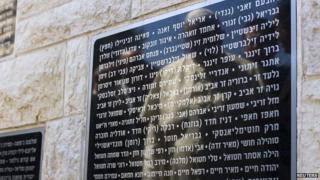 By personally inviting the Israeli and Palestinian presidents to the Vatican to pray with him together for peace, Pope Francis has seized an unusual diplomatic initiative.
Bypassing the Secretariat of State, his often protocol-obsessed ministry of foreign affairs, he has effectively downgraded the formal machinery that normally conducts Vatican foreign policy, in favour of a dynamic new personal diplomacy.
The invitation was to visit "my home in the Vatican".
Pope Francis has chosen as his home not the sprawling papal penthouse at the top of the imposing and majestic Apostolic Palace next to St Peter's Basilica, the residence of previous popes in modern times, but the House of St Martha.
This is a much more modest guesthouse, which is also home to about 50 senior Vatican cardinals and bishops.
The St Martha guesthouse, a 19th Century structure originally built as a quarantine station in case of a cholera epidemic in Rome and rebuilt in the last decade of the 20th Century, provides lodgings for cardinals who come to Rome to elect a successor when a pope dies.
Official Vatican guests and visiting bishops are also provided with hotel accommodation and meals there.
As a thoughtful gesture at Pope Francis' request, the kitchen also occasionally provides kosher meals for visiting rabbis and Jewish dignitaries.
Pope Francis lives on the second floor of the guesthouse in a modest three-roomed suite, and conducts many private meetings in adjoining conference rooms, preferring the simple informality of St Martha to the elaborately-frescoed formal audience halls of the Apostolic Palace.
'Shamed'
The Pope's invitation to Israel's President Shimon Peres and Palestinian Authority President Mahmoud Abbas to visit the Vatican was accepted by both sides in record time - within hours.
Commentators in Jerusalem may point out that the speed of the acceptance by Mr Peres was most likely dictated by the fact he is due to end his term as president this summer, and that he will have no official negotiating powers.
Nevertheless, those behind the papal diplomatic initiative will hope it can kick-start new talks between Israelis and Palestinians after the collapse of the latest US-brokered direct negotiations at the end of April.
Pope Francis' whistle-stop tour of the Holy Land has provided not only significant religious symbolism, but also some powerful political images.
On successive days he paused to pray in front of two of the most significant walls here, bowing to touch them with his forehead and his hand.
First in Bethlehem, an 8m-high, graffiti-covered concrete section of the barrier that separates Palestinian towns and villages in the West Bank from Israel; then, in Jerusalem, the Western Wall, the holiest place where Jews can pray.
Just to show that he was not capitulating to Palestinian propaganda while visiting Bethlehem on Sunday, Pope Francis on Monday stopped briefly, again off-schedule, to pay his respects at a monument to Israeli victims of Palestinian attacks.
Pope Francis has shown greater diplomatic skill than his predecessor, Pope Benedict, during his Holy Land visit in 2009.
At the Yad Vashem Holocaust memorial, Pope Francis paid eloquent tribute to the sacrifice made by six million Jews who died at the hands of the Nazis all over Europe.
Drawing on the book of Genesis, Pope Francis said: "Adam, where are you? Here we are, Lord, shamed by what man, created in your own image and likeness, was capable of doing."