Egypt's presidency: How will you vote?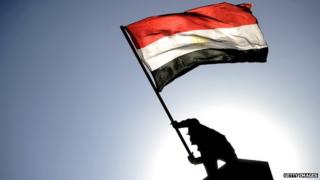 Egyptians will vote later this month to choose their next president.
The first round of elections will be on 26-27 May.
If no candidate wins more than 50% in the first round of voting, a second round will be held on 16-17 June.
Egyptians abroad will vote between 15 and 19 May.
Egypt has suffered internal unrest since former President Hosni Mubarak's three decades of one-man rule was ended in the popular uprising of 2011.
Egyptian left-winger Hamdeen Sabahi will be the only challenger to ex-army chief Abdul Fattah al-Sisi in the forthcoming election.
Will you be voting in the Egyptian presidential elections? What are your expectations for the poll?
Email us your views to haveyoursay@bbc.co.uk using the topic 'Egypt election'. You can also send us a one-minute selfie video explaining your view using the video uplink below.
If you wish to be featured, please also include an image of yourself.