Syria Crusader castle Krak des Chevaliers has war scars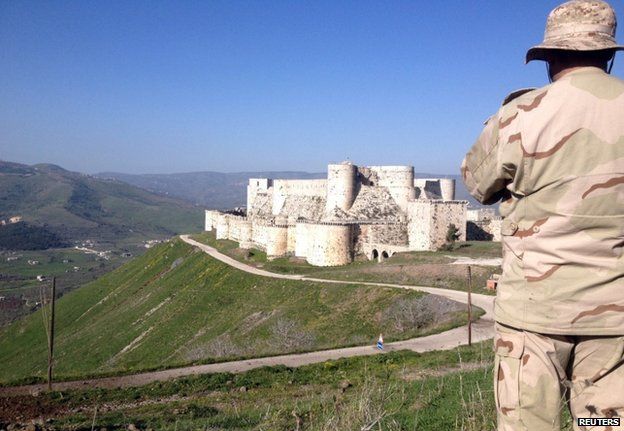 Government troops in Syria have recaptured the historic Crusader castle of Krak des Chevaliers from rebels, close to the border with Lebanon.
An officer said the army had killed 93 rebels in fierce fighting in the area on Thursday, while there appeared to be heavy damage to a nearby village.
Journalists allowed to visit the Unesco World Heritage site on Friday found signs of a hasty retreat.
Walls of the hilltop castle showed signs of damage from bombardment.
It is unclear how much of this was caused by the government operation to capture the fort this week, as part of an advance in the Homs region.
The castle, which was in rebel hands for two years and also came under fire last year, is just one of many historic sites in Syria threatened by the three-year civil war.
Related Internet Links
The BBC is not responsible for the content of external sites.