Israel jails anti-Zionist for offering to spy for Iran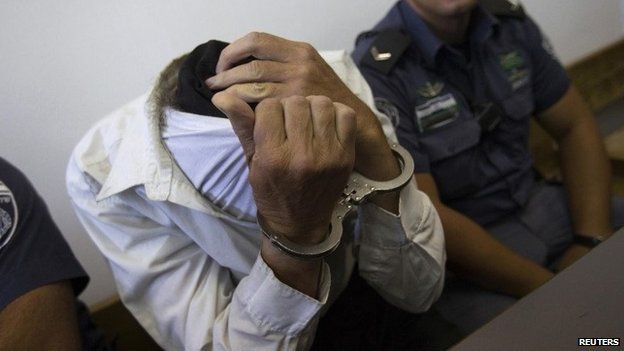 A court in Jerusalem has sentenced an Israeli man to four-and-a-half years in prison for offering to spy for Iran.
Yitzhak Bergel, 46, pleaded guilty to charges of contacting a foreign agent, intent to commit treason and attempting to aid an enemy of Israel.
But the court ruling noted that "no damage had been done to the state".
Bergel belongs to the anti-Zionist Neturei Karta, an ultra-Orthodox Jewish sect which is vehemently opposed to the State of Israel's existence.
Its members believe a Jewish state can only be established by the Messiah.
Tuesday's court ruling said that in 2011 Bergel flew to the German capital, Berlin, where he contacted the Iranian embassy and offered to collect intelligence about Israel.
He then stayed in contact with Iranian diplomats after returning to Israel.
Israel's internal security service, Shin Bet, said Bergel had claimed that his actions were "out of spite for Israel and for financial gain".
Iran rejects Israel's existence and Israel sees Iran's nuclear programme as its number one threat.
Neturei Karta members have travelled to Iran in the past. In 2006, there was outrage in Israel when a delegation hugged then President Mahmoud Ahmadinejad at a conference questioning the historical truth of Holocaust.