UAE activist Waleed al-Shehhi 'jailed for trial tweets'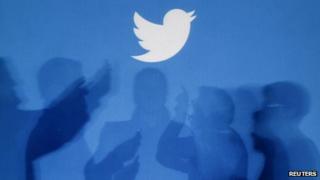 A man has been sentenced to two years in prison in the UAE for "violating state security" in messages he posted on Twitter, activists have said.
Waleed al-Shehhi, an online activist from Ajman, was also fined 500,000 dirhams (£84,000; $137,000).
He was arrested in May after tweeting about the trial of 94 Islamists who were accused of attempting to overthrow the country's political system.
In July, 68 of them were convicted and given prison terms of up to 10 years.
Earlier this month, Human Rights Watch warned that their imprisonment called into question the ability of the UAE's judicial system to uphold basic rights of free speech and peaceful association.
The US-based group said the only evidence that suggested any intention by the accused to overthrow the government had been an alleged confession by one defendant, who subsequently denied all charges in court.
The Emirati Center for Human Rights said Mr Shehhi was arrested in May and held for 10 days in a secret prison before being transferred to a jail in Abu Dhabi.
He had "used his Twitter account to question the handling of the 'UAE 94' trial, calling for the release of prisoners he believed had been detained solely for their support of democratic reforms in the country", it added.
The UAE tightened its laws on online criticism of the state last November, when President Sheikh Khalifa bin Zayed Al Nahyan issued a decree on combating cybercrimes.
The decree's provisions provided a legal basis to prosecute and jail people who use information technology to criticise senior officials, argue for political reform, or organise unlicensed demonstrations.