Israel soldier killed in West Bank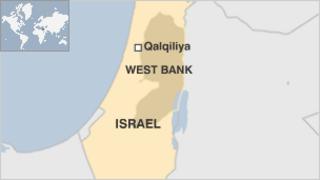 An Israeli soldier has been killed after being lured to the northern West Bank by a Palestinian man, Israel's Shin Bet intelligence agency says.
It says Sgt Tomer Hazan, 20, was taken on Friday to a village near Qalqiliya, where his body was found on Saturday.
A suspect - who Shin Bet said worked with the soldier - has been arrested.
The statement said he had confessed to killing Sgt Hazan in the hope that he could trade the body in exchange for the release of his imprisoned brother.
Shin Bet named the suspect as Nidal Ammer, 42-year-old Palestinian man.
More arrests are expected, it added.