Iran reopens House of Cinema centre under new president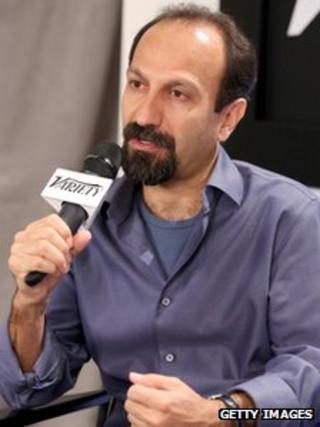 Iran has reopened its main film industry guild almost two years after it was closed by hardliners, state news agency Irna reports.
The House of Cinema was behind a wave of Iranian films that have won international acclaim and awards.
Deputy Culture Minister Hojatollah Ayoubi said the decision indicates the new president's support for films.
Hassan Rouhani - seen as more moderate than his predecessor - has promised greater tolerance on cultural issues.
The culture ministry ordered the House of Cinema to be dissolved in January 2012, after it was accused of amending its founding statutes without consulting officials.
Outcry
Speaking at a reopening ceremony, Mr Ayoubi criticised the previous administration for politicising the closure.
"When a cultural issue - like the one about the House of Cinema - becomes a political one, that is (because) the situation was not managed properly," he said, quoted by Irna.
The closure sparked outcry from many prominent filmmakers, including director Asghar Farhadi, who won Iran's first Academy Award in 2012 for his film, A Separation.
The guild has 5,000 members reportedly belonging to all film professions.
Many view the decision as a hint of a moderate shift under the new president, who pledged to reopen the centre as part of the social and cultural reforms promised when he took office in August.
But as ever in Iran, there are mixed messages, says the BBC's Sebastian Usher, referring to President Rouhani's decision to nominate a man from the conservative camp as culture minister, disappointing many artists and reformists.
As did the the choice of conservatives for the interior and justice ministries, he continues, which may have been the price he had to pay for getting his way with the foreign and economic ministries - the two areas he sees as key.