Syria crisis: Lebanon parliament postpones elections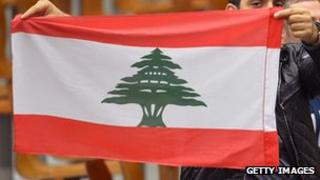 Lebanon's parliament has voted to postpone elections due in June because of security concerns over the conflict in Syria, officials say.
MPs voted to extend their mandate until November 2014. It is the first time they have done so since the Lebanese civil war ended in 1990.
The move follows the failure of MPs to agree on a new electoral law.
Tensions have risen since Lebanon's Shia movement Hezbollah began fighting openly alongside the Syrian government.
Deeply divided
Fierce clashes continued on Friday in the Syrian town of Qusair, near the Lebanese border, where rebel units were battling to hold off Syrian government and Hezbollah forces.
And sectarian violence flared up in Lebanon's northern city of Tripoli earlier in May. At least 10 people died and dozens were injured as Alawite supporters of Syrian President Bashar al-Assad fought Sunnis, who back the Syrian opposition.
"Security and political tensions prevent the holding of an election campaign," the news agency AFP reported the motion as saying.
Supporters of the move to extend parliament's normal four-year term say it might help ease tensions.
Politicians have also been deeply divided over proposals to change the country's current first-past-the-post style system, Reuters reported.
Meanwhile, the Prime Minister-designate Tammam Salam has failed to form a government after two months of talks.
He was expected to resume efforts to build a cabinet after Friday's extension of parliament's mandate, local media said.