Yemeni kidnappers release Red Cross hostages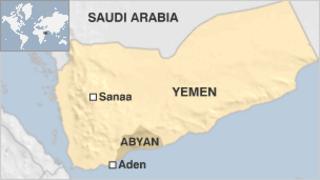 Kidnappers in southern Yemen have freed three Red Cross workers and their Yemeni interpreter.
The foreign workers - a Swiss, a Kenyan and Egyptian - were kidnapped on Monday in the city of Jaar in Abyan province.
The release followed mediation from local tribal leaders.
Kidnaps of foreigners are common in Yemen. Tribes have been known to kidnap them as leverage for getting grievances addressed by the government.
But militants linked to al-Qaeda have also claimed responsibility for abductions.
Earlier this month a Finnish couple and an Austrian man abducted in December were freed. In February, a Swiss teacher was freed by her kidnappers in Yemen after nearly a year in captivity, following mediation by the Qatari government.