Saudi human rights activist calls for child abuse law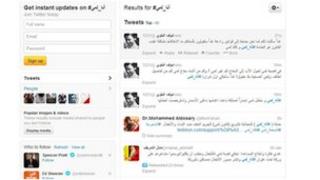 A Saudi Arabian human rights activist has called for a child abuse law in the kingdom after a five-year-old girl was allegedly killed by her father.
Writing in a Saudi paper, Prof Fawziah al Bakr said existing laws needed "to catch up with Saudi society."
Fayhan al-Ghamdi, an Islamic cleric, is on trial, charged with beating to death his daughter, Lama.
Erroneous reports that he was freed after paying "blood money" drew outrage in the kingdom and around the world.
"The absence of laws [to protect women and children] produce cases like Lama, who die waiting for justice, and this absence of legislation will keep producing others like Lama we may or may not know about," Prof al Bakr wrote in Al Jazirah.
The Saudi Ministry of Justice denied reports that Mr al-Ghamdi had been released after paying 200,000 riyals ($50,000; £31,500) to Lama's mother, saying the case against the cleric was continuing and he remained in jail.
But for Professor al Bakr, Lama's story underlined the urgent need for legislation in a country where women's rights campaigners say that domestic violence is a growing but rarely acknowledged issue, says the BBC's Gulf analyst Bill Law.
Writing of changes to Saudi society, she argued that "in the past, it was acceptable to address similar cases within the context of the family and neighbourhood" but that was no longer true.
"It is time to wake up," she wrote, adding: "our modern times have seen a shift in how we define and view terms like childhood, abuse, neglect and other terms relating to rights in modern social institutions."
"There is an immediate need to call for a draft law that clearly defines all forms of abuse including verbal, psychological, physical, and sexual abuse. [These] behaviours should be clearly identified by lawmakers and sharia [Islamic] laws and codified."
Professor al Bakr's article adds weight to a Twitter campaign launched by the women's rights activist Manal al-Sharif.
That campaign is using the hashtag "Ana Lama" (Arabic for "I am Lama") to demand legislation criminalising violence against women or children.
With concern over the issue growing, the Saudi authorities have recently said a 24-hour hotline will be set up to take calls about child abuse.