Al-Qaeda leader Said al-Shehri 'dies in Yemen'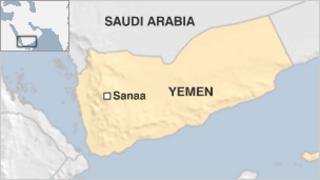 A senior leader of Yemen's local branch of al-Qaeda has died of wounds he received last November, says the state's government.
Said al-Shehri fell into a coma after being wounded by security forces in the northern province of Saada, it said.
If confirmed, correspondents say, the death would be a big blow to his group, Al-Qaeda in the Arabian Peninsula.
But AQAP has not confirmed the news, and a previous report of Mr Shehri's death proved to be false.
The Saudi-born militant rose through AQAP's ranks to become its second in command after he was freed from the US detention facility at Guantanamo Bay in Cuba.
His reported death was announced by both Yemen's state news agency and a diplomat at Yemen's US embassy.
AQAP has taken advantage of the upheaval and breakdown of central government in Yemen over the past year, and the country is now considered a stronghold for the group.
The US views AQAP as the most active and deadly wing of al-Qaeda's terror network and the US military has been backing the Yemeni government in its efforts to to oust the militants.