Bahrain fire at workers' housing kills 13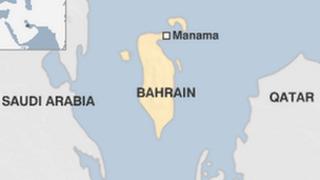 A fire at a building housing workers in the Bahraini capital Manama has left at least 13 people dead, officials say.
The fire broke out on Friday afternoon in the Mukharqa area of the city, in a three-story building housing a number of Asian workers
Some of the tenants were rescued. An investigation into the cause of the blaze is under way.
Like those of other countries in the Gulf, Bahrain's economy relies heavily on foreign workers.
One rescue worker was injured when the building's roof collapsed in Friday's fire, the interior ministry said.
The nationalities of those who died in unclear.
"In that building there are 28 rooms, of which there are three rooms occupied by Pakistani nationals and the rest occupied by Bangladeshis," one resident of the building told Reuters.
According to the 2010 census, there are more than 660,000 foreign nationals living in Bahrain - the vast majority of whom are described as Asian - out of a total population of 1.23m.