Q&A: Egypt constitutional crisis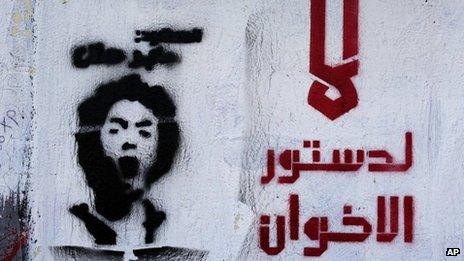 Egyptians have voted in a referendum on their country's draft constitution.
The poll took place amid a political crisis triggered by President Mohammed Morsi's decree giving him extensive new powers. Following widespread protests and strikes by parts of the judiciary, Mr Morsi rescinded most of his decree on 10 December. However, he refused to postpone the referendum, despite opposition demands.