Belgian tourists die in Jordan coach crash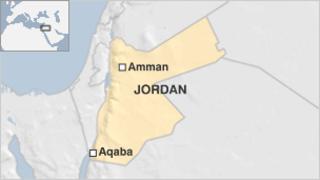 Four Belgian tourists have been killed in a coach accident in central Jordan, Belgium's foreign ministry says.
Jordanian media said the vehicle carrying the tourists overturned after a collision with another vehicle on a road between the capital Amman and the Red Sea resort of Aqaba in the south.
Several Jordanians and six Belgians were also reported to have been injured.
Aqaba is one of Jordan's major tourist attractions.