Bahrain police officers face torture trial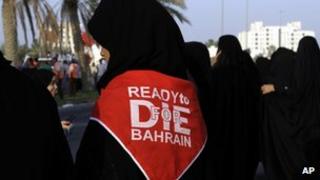 Bahrain has charged seven police officers over the torture and mistreatment of people arrested after last year's anti-government protests.
One report said the charges were linked to the controversial trial of a series of medics.
Six of a group of medics said they had been tortured to extract confessions.
According to the Associated Press, two of the police officers face serious charges of using torture and threats to gain a confession.
The coerced confessions were not used during the widely followed trial of the medics, officials said, according to the news agency.
The hearing for all the police officers, five of whom face lesser charges, is due on 1 October.
In June, Bahrain's appeals court acquitted nine of the detained medics and cut the jail terms of nine others.
They had been arrested after anti-regime protests last year. Two others remain at large.
The doctors and nurses worked at Manama's Salmaniya Medical complex, which was stormed by security forces after a crackdown on a protest encampment at the capital's Pearl Square in March 2011.
They had faced charges including provoking sectarian hatred, occupying the vital medical centre and possessing weapons while denying Sunni Muslims access to the hospital as Shia demonstrators camped in the car park.