Iran nuclear crisis: Barack Obama imposes new sanctions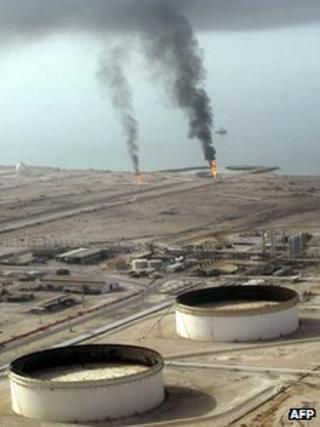 US President Barack Obama has ordered new economic sanctions against Iran's energy sector and some financial firms.
President Obama's executive order is designed to make it harder for Iran to evade existing sanctions.
Mr Obama said the US remained committed to reaching a diplomatic solution on Iran, but the onus was on Tehran to meet its international obligations.
The sanctions come amid ongoing concern over Iran's nuclear programme, which Tehran denies is to develop weapons.
Tehran has been attempting to diversify the way it gets paid for oil sales, including by using gold and barter, says the BBC's Kim Ghattas in Washington.
Mr Obama's order comes just as the US Congress prepares to vote this week on new legislation imposing even stricter sanctions on Iran.
The executive order appears to be an effort by the White House to show it is being just as tough on Iran, our correspondent adds.
The Republican candidate to the White House Mitt Romney said recently that the Obama administration was not doing enough to stop Iran's nuclear programme.
'Increasing consequences'
Existing sanctions on Iran's oil industry had been expanded "by making sanctionable the purchase or acquisition of Iranian petrochemical products", Mr Obama said in a statement.
Measures would be taken against firms that have dealings with the National Iranian Oil Company, the Naftiran Intertrade Company or the Central Bank of Iran, or that help Iran buy US dollars or precious metals, he added.
The new sanctions also targeted China's Bank of Kunlun and Iraq's Elaf Islamic Bank as institutions that Washington says have helped Iran evade sanctions. The banks will now be cut off from the US financial system.
The move was a commitment to hold Iran "accountable for its actions", Mr Obama said.
He said the sanctions made it clear that the US would expose any financial institution that assisted "the increasingly desperate Iranian regime" to access the international financial system.
"If the Iranian government continues its defiance, there should be no doubt that the United States and our partners will continue to impose increasing consequences," he added.