Bombings in Baghdad leave 11 dead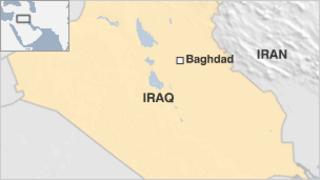 At least 11 people have been killed in two separate bomb attacks in and around Iraq's capital Baghdad, officials say.
The first bomb was detonated outside a house in Wahda, a south-eastern suburb. There are conflicting reports about whether the owners were Shia or Sunni.
Nobody was hurt, but minutes later, as locals gathered at the scene, a second bomb exploded, killing eight people.
Three people died in the second attack, which targeted another house, this time in the northern Ghazaliya district.
The attacks were the latest in a particularly bloody month, as the Iraqi government struggles to maintain security.
At least 183 people have reportedly been killed since 13 June - already 51 more than the death toll for May, according to official figures.
Most of the recent attacks have targeted the majority Shia community and have been blamed on Sunni militants linked to al-Qaeda in Iraq.