Syria's Assad names Riad Hijab as new prime minister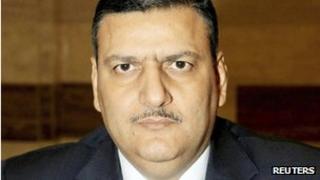 Syrian President Bashar al-Assad has named Agriculture Minister Riad Hijab as his new prime minister, according to state television reports.
The appointment comes as President Assad battles a 15-month-old uprising in which thousands of civilians have been killed.
Activists who have been demanding political reform since last year have dismissed Mr Hijab's promotion.
He is a staunch Assad loyalist and a key member of the ruling Baath Party.
Mr Hijab's appointment comes a month after parliamentary elections in Syria, which were boycotted by the opposition.
The election was held under Syria's revised constitution, which is meant to allow new parties to form.
The BBC's correspondent in Beirut, Jim Muir, says some opposition circles had expected President Assad to nominate a non-Baathist to the job to lend credibility to his reforms, which have so far failed to convince his critics.
Mr Hijab, 46, is from the mainly Sunni eastern city of Deir al-Zour.
He was appointed agriculture minister in April 2011, a month after the uprising against Mr Assad began.
His first task as will be to form a government as the conflict between state and opposition forces continues.
Deir al-Zour is one of three places where the United Nations wants to open field offices to facilitate the movement of humanitarian aid through Syria.