Two Saudi Olympic horsemen banned for eight months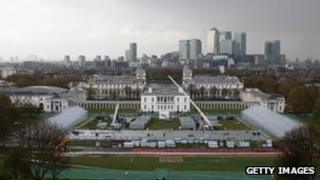 Two members of Saudi Arabia's Olympic equestrian team have been banned from competing for eight months, and are now likely to miss the London Games.
Khaled Abdulaziz Al Eid and Abdullah Waleed Sharbatly were punished after their horses tested positive for prohibited medical substances.
Mr Eid won bronze in Sydney in 2000, while Mr Sharbatly finished second at the 2010 World Equestrian Games.
The two riders have until 22 June to appeal against the ban.
It was announced on Wednesday by a three-member tribunal of the International Equestrian Federation (FEI).
Their statement said Mr Eid's horse Vanhoeve tested positive for phenylbutazone during an event in Riyadh in December, while Mr Sharbatly's Lobster 43 was found to contain oxyphenbutazone during an event in the United Arab Emirates.
It said Mr Eid had failed to prove that his horse was exposed to an allegedly contaminated stable environment.
Mr Sharbatly, the FEI ruled, had failed to explain how the prohibited substance "entered the horse's system".
Anti-inflammatory substances phenylbutazone and oxyphenbutazone are prohibited in competition, but are allowed for treatment use outside sporting events.