US lawmakers release $88.6m in Palestinian aid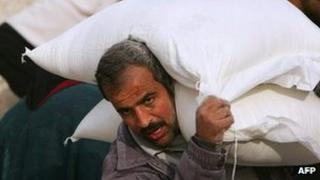 US lawmakers have released $88.6m (£56m) in development aid for the Palestinians that has been frozen for more than six months.
The move comes after two senior Republicans from the House of Representatives dropped their opposition to freeing the funds.
One of them, Rep Illeana Ros-Lehtinen, said the money must not go to the Gaza Strip, which is run by Hamas.
However, she said she would continue to block the remaining $58.6m in aid.
In a letter, she said she was concerned the funds could be used by militants.
Mrs Ros-Lehtinen, who chairs the House Foreign Affairs Committee, stressed she was releasing $88.6m with the understanding that the funds would not be used for West Bank road construction or trade and tourism promotion by the Palestinians.
It is believed that the money would be used for health, water projects and food for Palestinians.
US lawmakers had been blocking the development aid since the Palestinian Authority attempted to gain recognition as a UN member last September.
A UN Security Council committee has failed to reach agreement on the Palestinian request.
Washington expressed its concern that the bid could harm chances of reviving US-led Israeli-Palestinian peace talks and ignite violence in the region.
However the Obama administration had criticised the freeze on aid by Congress.