BBC Persian TV audience doubles to six million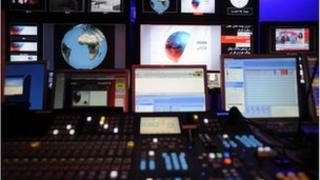 New research has shown that BBC Persian TV's audience in Iran almost doubled between 2009 and 2011.
The figures show the channel's audience had grown to 6m, up from 3.1m.
The BBC says the channel is subject to "persistent and repeated blocking" in Iran. Earlier this month, the BBC accused Iranian authorities of intimidating its journalists.
The research is published as the BBC World Service celebrates its 80th anniversary.
The research indicated that the number of Iranians using the BBC's international news services as a whole (including TV and radio) had risen by 85% from 3.9m in 2009 to 7.2m.
The research was carried out in February 2011 as part of the US Broadcasting Board of Governors' International Audience Research Program.
The research excludes those using the internet in Iran to access BBC Persian because those figures are difficult to measure owing to censorship.
'Appalling bullying'
"These figures are a tremendous tribute to the courage and dedication of BBC Persian journalists in the face of appalling bullying and intimidation by the Iranian authorities", the BBC's Director of Global News Peter Horrocks said.
Earlier this month, the BBC's Director GeneralMark Thompson wrote in a blogthat the BBC had seen "disturbing new tactics" in intimidating journalists, including the targeting of family members of those working outside Iran.
Iran accused the BBC of inciting unrest after the disputed re-election of President Mahmoud Ahmadinejad in 2009.
BBC Persian broadcast online videos and interviewed protesters, who described deaths, injuries and arbitrary arrests carried out by security forces.