Guide: Israel's options for Iran strike
Any Israeli attempt to destroy Iran's nuclear programme poses huge technical challenges for Israeli military planners. BBC Defence Correspondent Jonathan Marcus looks at some of the options open to Israel and asks whether it has the capacity to carry out such a mission.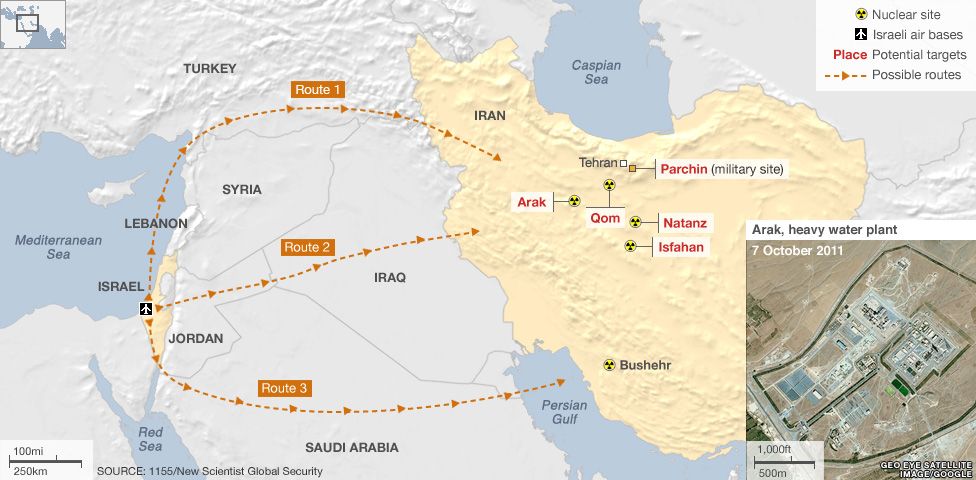 Route 1:Northern route where Israeli jets would fly north and then east along the Turkish border with Syria and Iraq
Route 2:Central, more likely route, would take Israeli warplanes over Jordan and Iraq
Route 3:Southern route would take Israeli jets over Saudi air space. Possible route for return leg of their journey
Related Internet Links
The BBC is not responsible for the content of external sites.