Yemen hostages: Frenchwoman seized in south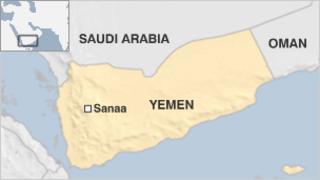 A Frenchwoman and two Yemenis working for the Red Cross have been taken hostage in the south of Yemen.
Local officials say suspected separatists captured the three, who had been heading to a camp for internally displaced people.
Last week, three French aid workers were released after being held hostage in Yemen for more than five months.
More than 200 foreigners have been kidnapped in Yemen over the past 15 years; most have been freed unharmed.
The trio were on their way to visit a camp for displaced people who had fled from the restive southern province of Abyan, where the army is battling Islamist militants.