Three French aid workers kidnapped in Yemen 'are freed'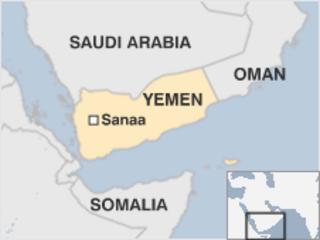 Three French aid workers who were kidnapped in Yemen in May have been released, the French authorities say.
They had been seized by suspected al-Qaeda militants in the town of Seyun, 600km (375 miles) east of the capital, Sanaa.
The two women and a man were worked for French charity Triangle Generation Humanitaire.
French President Nicolas Sarkozy thanked the Sultan of Oman for his help in securing their release.
"The president warmly thanks the Sultan of Oman and the Omanese authorities for their crucial help, as well as all those who contributed to this happy resolution," said a statement from Mr Sarkozy's office.
No details have been released about the circumstances of the release.
The three had appeared in an online video in September, saying the demands of their abductors had not been met.
More than 200 foreigners have been kidnapped over the past 15 years; most have been released unharmed.