'Hackers' cut Palestinian phone and internet systems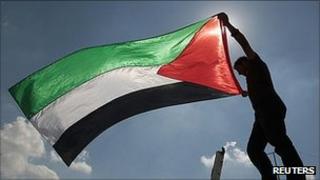 The main phone network in the West Bank and Gaza has suffered a sustained attack by computer hackers, the Palestinian Authority (PA) says.
It says most of the Palestinian territory has lost internet service.
PA spokesman Ghassan Ghattib said the attacks started in the morning and came from multiple sources around the world.
He said he did not know if the hacking was linked to the Palestinian leadership's successful bid to get membership of Unesco on Monday.
The move by the UN's cultural and scientific organisation was strongly criticised by Israel and the United States.
The US immediately announced it was cutting off all of its funding to UN body.
Prolonged lack of access to the internet would prove costly to many Palestinian businesses.
The PA says the crash has been caused by computer hackers sabotaging the Paltel telephone network. Engineers are working to resolve the problem.