Bahrain poised for human rights report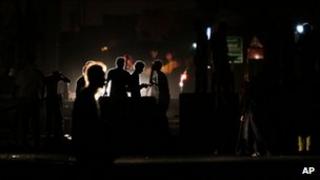 After eight months of clashes that have claimed close to 40 lives, the Gulf kingdom of Bahrain is bracing itself for the findings of a major investigation into alleged human rights abuses, including torture.
The Bahrain Independent Commission of Enquiry (BICI) has heard more than 8,800 complaints and conducted more than 5,700 interviews. Composed of five members from outside Bahrain, it will be announcing its findings on 30 October and the government has promised a swift response.
But will the commission probe deep enough, will its recommendations be acted on, and will it help cure the worsening sectarian divisions on this once peaceful island state?
Ask almost any question about Bahrain's failed uprising this year and you are likely to get two widely differing responses, according to who you speak to.
Go into any one of the low-rise Shia villages west of the capital, Manama, and people will tell you this was a people's protest brutally suppressed by a regime they loathe.
You will hear stories of balaclava-clad security men smashing their way into private homes earlier this year, dragging suspected political activists from their beds, beating them in front of their families then dragging them off for interrogation in an undisclosed police station.
But talk to some of the hundreds of thousands of Sunnis and expatriate workers here and you hear a very different story.
Bahrain's uprising, they say, was a failed coup encouraged by Iran, a bid to end two centuries of Sunni monarchy and replace it with a theocratic Shia Islamic republic leaning towards Tehran.
Peace at a price
It is a fact often overlooked by the international media that while almost everyone welcomes reforms, a very sizable proportion of Bahrain's population do not want to replace their rulers.
But the peace and calm that now prevails on most of Bahrain's streets has come at a price.
Hundreds of people were arrested and often held without their families knowing where they were. Five people have died in police custody, some believed tortured to death.
The international outcry over alleged human rights abuses has severely damaged Bahrain's name, prompting King Hamad Bin Issa al-Khalifa to order the investigation that is now poised to publish its findings.
Such is the depth of mistrust between the Sunni and Shia communities that many Shia fear the commission will be soft on the government, excusing it of any systematic abuse, or else equating any abuses committed by the security forces with actions committed by protesters.
The Bahraini government does not deny there have been abuses but its Minister for Human Rights, Fatima Al-Balouchi, said fault lay on both sides.
"There were abuses of human rights, those are mistakes, the government addressed them. Those mistakes were not just done by the government," she said.
"The abuses happened from everyone but were they systematic? Were they gross? No, they were not."
'Very independent'
When I put the opposition's suspicions to the commission's spokesperson, Suha Matar, she assured me that the investigators, who have worked in the Balkans, Iraq and Rwanda, have been both thorough and independent of any government interference.
"This commission is modelled on the UN example," she said.
"So although it is the first time in history that a king, a monarch, who calls for it, it is a very independent commission that's had access to all government entities and has been able to investigate without question, actually, all sides."
One of the areas under investigation has been the actions of the Special Security Force, the white-helmeted, blue boiler-suited riot police who are still confronting low-level disturbances almost every night in Shia majority villages like Abu Saiba and Bani Jamra.
Often employing non-Bahrainis from countries like Jordan and Yemen, they have been accused of excessive force; the internet is rife with videos showing them apparently clubbing and kicking unarmed protesters.
So I asked to accompany one of their night-time patrols and after some delay I was allowed to ride along in one of their Nissan Pathfinders, its windows and lights protected by steel mesh against the protesters' rocks.
Many of their vehicles bore traces of paint thrown at them to cover the windscreen.
I was told there is even a system of colour coding whereby protesters from one village will use one colour while a neighbouring village will use another, alerting fellow protesters to where the force has just come from.
Clearly briefed for my visit, the police captain at the wheel told me they had regular training in respect for human rights and were responding to roadblocks and disturbances with a system of escalating response.
"We give them warning, 1 and 2 and 3, to move" said Captain Ahmed Mehri, "and if they do not move we are going to push them".
Level 1, he said, was loudspeakers, level 2 involved tear gas and sound bombs and only at the highest level did they use grapeshot, a tactic human rights activists say has resulted in dozens of blindings.
'School night'
The police radio on the dashboard crackled into life. There was a demonstration going on just off the Budaiya Road, in a village called Abu Saiba.
On went the sirens and we raced through the darkened streets, arriving to see a backstreet littered with rocks and the road up ahead blocked by upturned dumpsters and metal containers.
A gaggle of youths waved a Bahraini flag and shouted slogans.
The riot police seemed in no hurry to advance, even when the protesters sent a homemade teargas canister streaking through the air to land at their feet with a hiss.
"It's a school night" said the police captain, "they have homework and they'll go home soon, but you should see it at weekends!"
Later Mohamed, a young Sunni banker in his 20s who told me he had been going along to protests to watch, said his impression was that rioters mock and curse the police before throwing rocks, paint, and fire bombs at them.
"The police just stand there requesting them 'please leave, please leave', and the rioters keep moving forward, forward and forward, until they almost reach the police and they have to respond," he said.
"We're talking about 300 rioters against maybe 20 policemen."
His words were symptomatic of how much of this country feels towards these ongoing simmering protests.
While the large Shia community feels they are discriminated against in almost every walk of life, many Sunnis see those protesting as troublemakers out to destroy Bahrain's prosperity.
But what, I asked, about the police detention centres where so many of the abuses are alleged to have taken place?
The government agreed to let me see inside Al-Hoora station.
'Beatings continue'
This was not the prison, said to be dirty and overcrowded, nor was it the Criminal Investigation Department (CID) where one doctor on trial told me she had been electrocuted - but it was still a show of openness by a security apparatus unused to outside scrutiny.
What I found inside were squeaky clean cells and mostly common criminals unconnected to the uprising who told me they had been generally well treated.
Left briefly to ourselves for a few minutes one prisoner, a convicted kidnapper, did whisper to me that he had been beaten.
I asked the police colonel about allegations that prisoners had been held incommunicado but he denied it.
"You can check the phone records", he said. "They were free to call their lawyers or their families in the first 24 hours."
This runs directly contrary to the claims made by local human rights activists, most of whom sympathise with the opposition.
When I asked Mansour Al-Jamri, the editor of the opposition newspaper Al-Wasat, if he believed that the human rights situation had now improved he gave me a qualified answer.
"It marginally improved in that we don't have people dying in custody any more," he said. "The torture to death has stopped, but not the beatings, not the abuses of people during detention or at the time of protest."
"I've personally seen one person a few days ago being beaten up by four security officers and they bled him before arresting him. So this is continuing, people are being intimidated and they are being abused."
Ultimately, these are the questions that will have to be addressed by the investigators of the human rights commission, empowered with more time, resources and experience.
This traditional, prosperous, and in many ways progressive country is harbouring thousands of alleged human rights abuses, some invented, some real.
Impartial findings by the commission this month will be vital if Bahrain is to move on from one of the darkest periods in its history.