Prime minister: Naftali Bennett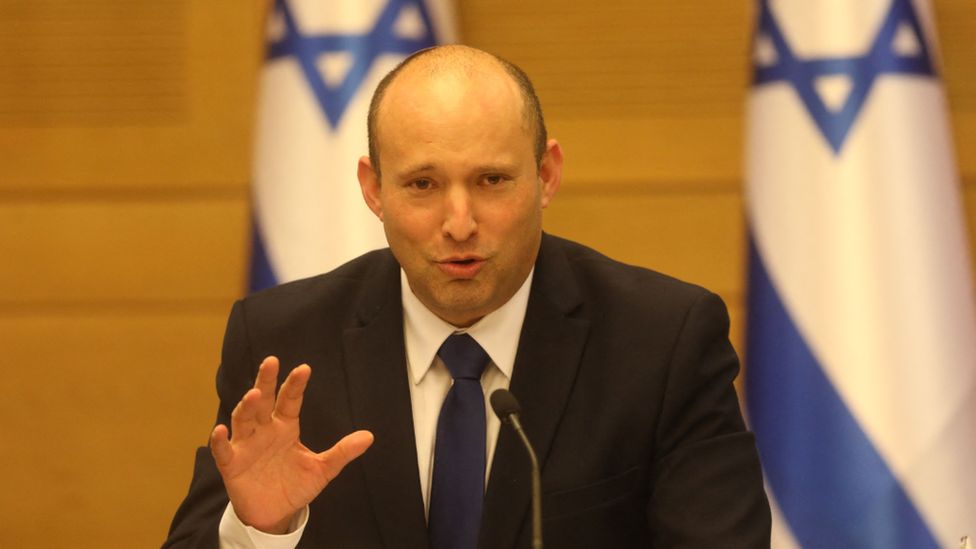 Mr Bennett is a tech millionaire who heads a broad coalition that ousted Benjamin Netanyahu after 12 years as prime minister.
Although he heads a small Jewish nationalist party, Mr Bennett was able to assemble parliamentary support from the right and left, as well one Arab Islamist party, to end the tenure of the conservative Likud party.
In 2023 he is due hand over the premiership to Yair Lapid, leader of the Yesh Atid centrist party.
The new "government of change" has pledged to heal communal differences and restore probity to Israel's political life, but its wafer-thin majority, lack of consensus on many domestic and regional issues, not to mention the efforts of Mr Netanyahu to chip away at its right-wing flank, will make its task difficult.
The presidency is a largely ceremonial post and notionally above party politics, but individual presidents have used a combination of their personal prestige and the authority of their office to make interventions in national debates.
Parliament elected Isaac Herzog to the post in 2021. He is the son of a former president, and led the centre-left Labour Party in 2013-2017. He also served in various government posts between 2005 and 2011.