Israel 'intercepts weapons boat' in Dead Sea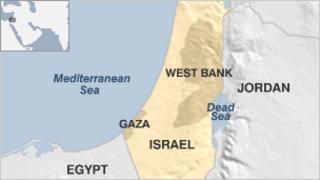 Israeli authorities say they have seized a boat carrying arms in the Dead Sea and are questioning two Palestinians who were on the vessel.
The boat was carrying assault rifles, ammunition and other weapons, according to an Israeli military statement.
AFP news agency quoted the military as saying the weapons were being transported from Jordan to the Palestinian territories.
In March, Israel intercepted a ship it said was taking arms to the Gaza Strip.
It said that ship, which was seized in international waters, was carrying weapons meant for militant groups that were to be delivered via Egypt.
The Israeli military described the boat that was reported to have been seized on Monday as a dinghy.
In 2006, Israel detained an Israeli and a Jordanian accused of using an inflatable boat to smuggle guns and drugs from Jordan to Israel.