'Mossad spy' arrested in Egypt is US student: Israel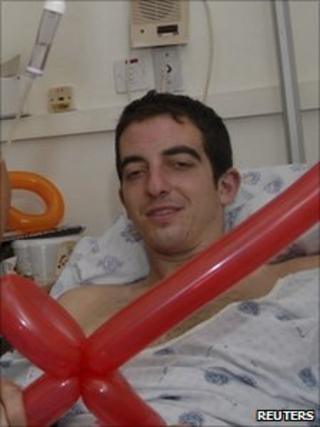 Israel's foreign minister says a suspected Mossad spy detained in Egypt is actually a dual US-Israeli student.
Ilan Grapel, 27, is being questioned in Cairo after his arrest on Sunday. He is accused of trying to sabotage Egypt's revolution by inciting sedition.
But Avigdor Lieberman told Israel's Army Radio: "He has no connection to any intelligence apparatus, not in Israel, not in the US and not on Mars."
"This is a mistake or strange behaviour by the Egyptians," the minister said.
"They have received all the clarifications and I hope the whole story will end quickly," he added.
On Monday, Egypt's state prosecutor issued a statement saying that Ilan Grapel had posed as a foreign correspondent covering anti-government protests in Cairo's Tahrir Square earlier this year.
The statement said he tried to foment Muslim-Christian tension and turn the people against the army in the days following the ousting of President Hosni Mubarak.
Mr Grapel immigrated to Israel in 2005 from New York and served in its military in the 2006 Lebanon war, reports in the Israeli and Egyptian media said.
His mother said he was enrolled as a law student in the US but currently working for an NGO in Cairo, Saint Andrew's Refugee Services.
The US embassy in Cairo said a consular officer visited Mr Grapel on Monday and found him in good health.
The arrest has set off fears in Israel that relations with Egypt will sour now that Mr Mubarak has been deposed.
The former president had generally co-operated with Israel on security matters and upheld the 1979 peace treaty between the two neighbours.